Scientists and Staff

James P. Gove, President
Jim
received both his Bachelor's and Master's degree in Plant Science from the University of New Hampshire. Prior to founding Gove Environmental Services in 1989, Jim conducted post-graduate work in wetlands and soils, and worked in the field with the Rockingham County Conservation District, the USDA Soil Conservation Service, Johnson Engineering and Storch Associates. He has taught extensively and holds many certifications including:
Certified Soil Scientist, State of New Hampshire
Certified Wetland Scientist, State of New Hampshire
Certified Professional Soil Classifier, ARCPACS
Certified Professional in Erosion and Sediment Control

Representative of the Construction Industry on the
NH Wetlands Council - Term Length: 12/21/16 - 6/13/19
Jim
is also a member of numerous professional societies, including the N.H. Association of Natural Resource Scientists (NHARNS), Associated General Contractors of New Hampshire, NH Timberland Owners Association, the Society of Wetland Scientists and the Societies of Northern and Southern New England Soil Scientists. He shares his wealth of experience and knowledge with his clients through his monthly column, "In My View".
---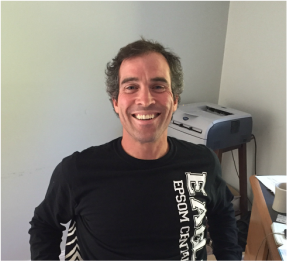 Luke D. Hurley, Vice President, Senior Wetland Scientist and Project Manager
Luke received his B. S. in Environmental Biology with concentrations in Ornithology, Field Ecology & Biology, Entomology, Invertebrate Zoology, Botany, Wetland Ecology and Limnology from the University of Massachusetts. He has worked in the field of wetland science and ecology since 1999.
He has extensive experience in implementing and overseeing all phases of large-scale commercial retail and residential development. He performs preliminary land evaluations, permitting and alternatives analysis under all aspects of local, state and federal regulations. Luke holds certifications including:
Certified Wetland Scientist, State of New Hampshire
Soil Scientist, State of New Hampshire
Certified Erosion, Sediment and Storm Water Inspector

Luke is also a member of numerous professional societies, including the Association of Massachusetts Wetland Scientists (AMWS), International Erosion Control Association (IECA), Massachusetts Association of Conservation Commissions (MACC) and the New Hampshire Association of Natural Resource Scientists (NHANRS).
---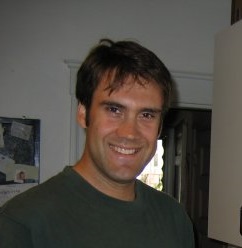 Brendan J. Quigley, Senior Wetland Scientist
, GIS Specialist
Brendan received his B.S. in Natural Resources from the University of Maine, specializing in Soil and Water Conservation. His certifications include:

Certified Wetland Scientist, State of New Hampshire
Certified Erosion, Sediment and Stormwater Inspector
Brendan is also a member of the Society of Wetland Scientists. He has extensive experience with geographic information systems (GIS) and global positioning systems (GPS) in the natural resource permitting process. He has a strong background in wetland delineation, impact analysis, permit preparation, regulatory and public interaction and wetland mitigation monitoring. With over 15 years experience in all phases of the permitting process, Brendan is a highly valued member of the GES team.
---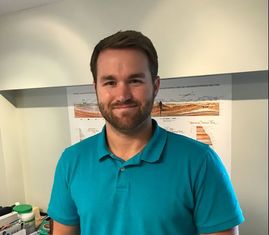 Brenden M. Walden, Wetlands Scientist Apprentice and Wildlife Biologist

Brenden received his Bachelor of Science in Biology at Roger Williams University. His academic interests were Biology, Herpetology, Marine Biology and Invasive Species. While at Roger Williams he was involved in research on the husbandry of oysters through scientific diving, field stock assessments and metals analysis of Shellfish. He also worked as an invasive species monitor for the RI Coastal Resources Management Council. Prior to joining GES Inc., he was a laboratory technician for Envirosystems of Hampton preforming water quality testing, equipment calibration and data collection. He joined GES Inc. in the spring of 2015.

---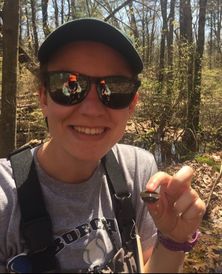 ​​Shelby Lee Hall, Wildlife Biologist and Wetlands Technician

Shelby received her Bachelor of Science in Wildlife Biology from Unity College. Her coursework included: Wildlife Techniques, North American Wildlife and Identification Population and Community Ecology, Biology of Plants, Systemic Botany, and Habitat Assessment and Management. Her work and internships include: Biological Field Technician for Western Ecosystems, IL, Preserve Management Assistant, MN and Seasonal Invasive Plant Technician, MD. She began working at GES Inc. in 2017.
---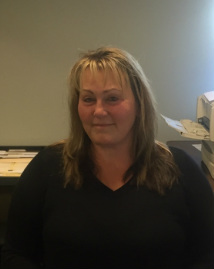 Shirley Foster, Office Administrator

Shirley received her BS in Business Administration from Husson University. She has extensive experience in office management, accounting and customer service. She has the knowledge, experience and personality to be in the position of Office Administrator.
---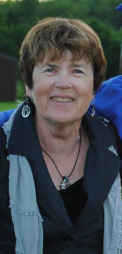 Jeannie MacKay, Financial Manager

Jeannie received her BS in Management with a minor in economics from Franklin Pierce University. She held the position of Vice President and Treasurer at UNH School of Law (formerly Franklin Pierce Law Center), retiring after 28 years with the School. Shirley Foster and Jeannie MacKay work closely together. Jeannie can be reached by leaving a message with Shirley (SFoster@GESinc.biz).

---
Copyright 2005. Gove Environmental Services, Inc. All rights reserved.
8 Continental Dr Bldg 2 Unit H, Exeter, NH 03833-7507 Ph (603) 778-0644
info@gesinc.biz